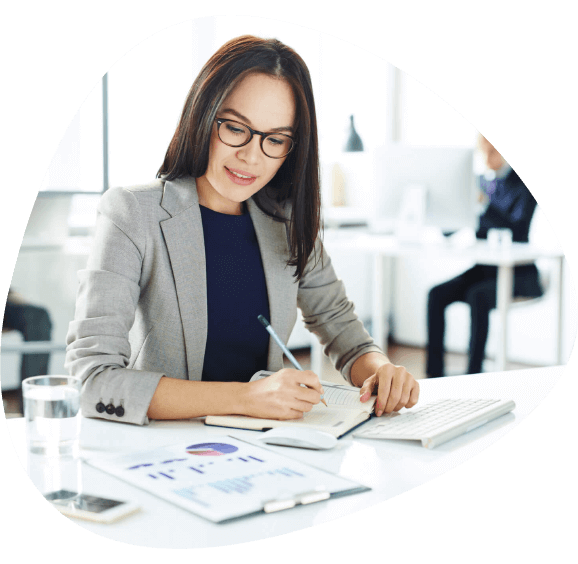 Mapping timesheets into payroll is a very time-consuming process. It demands undivided attention and zero mistakes, as any errors can be costly. When you outsource with Smartstaff, you won't have to worry. 
Our comprehensive payroll processing services take all the challenges of payroll admin and tax report filing off your hands. You can rest easy knowing that your employees will be paid the correct amounts at the right time – and that your record-keeping is accurate and up to date.
As well, we know that not all businesses run on the same payroll schedule. We are more than happy to accommodate our services to your specific payroll needs, running your payroll weekly, biweekly or monthly as needed. Our virtual staff will help you to keep a vigilant eye on your payroll activities and ensure that all the financial processes are compliant with the relevant legislation. 
So what are you waiting for? Get in touch now to discover how we can make managing your payroll easy.